VHI Women's Mini Marathon with TeamACT
Join our beloved Team ACT for the VHI Women's Mini Marathon on Sunday 5th June 2022 and run, jog, walk or crawl the streets of Dublin with us to help save lives through meningitis awareness and make a real difference in the lives of those affected by this disease.

Becoming part of Team ACT makes you very special to us and the families in our care so we will do everything we can to make this an exciting experience and a fun Girls Day Out for you, your friends & your family.
Once signed up at www.vhiwomensminimarathon.ie simply drop us a line at dawn@actformeningitis.ie or call Dawn at 091 380058 to get your cool free TeamACT tech running top & sponsorship pack. And on race day, ACT for Meningitis will welcome you once more to the Harcourt Hotel for some pre-race treats, bag drop and afterwards for tea/coffee & sandwiches!
So gather all the fabulous ladies in your lives, join #TeamACT And become a superhero for our little heroes!
 
Do you know the signs and symptoms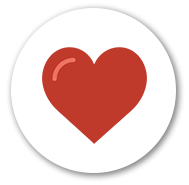 If you would like to make a donation to ACT for Meningitis, you can use the button below
or alternatively you can text "ACT" to 50300 to donate €4