A Thank you from ACT
In 2018, we introduced to you, the 2020 Vision of our organisation; to build a home for ACT, a base for support, somewhere for the families in our care programmes to come together, more frequently, for peer support.  And we called it "Aoibhe's House", in memory of our precious daughter whom we lost to meningitis. A strategy was put in place to raise the funds necessary for this ambitious plan while continuing to fundraise for the services & running costs of our charity.  
And then 2020 happened!  A global pandemic. a year like no other, a devastation to so many families and an unprecedented & detrimental blow to many businesses, but in particular, a small, non-profit organisation like ours, whose main source of income comes from community fundraising & events.  
We sat down with our board, and asked for their guidance on how we could continue to care for all the families across the country who needed our services now more than ever.  We felt , that in the absence of community events and volunteer led fundraising, we simply could not continue to be there for them.  We also knew that we could not allow this to happen, and the heartbreaking but sensible decision was made to allow our 2020 Vision, our Aoibhe's House, to take a back seat for now, and to instead, fund the redesign of our service delivery model and to fund the continuation of all our group & one-to-one services and awareness campaigns throughout the pandemic, online when necessary.  
Today, we would like to thank you, from the bottom of our hearts, for the donations you kindly & generously made to give ACT a home.  But the world is unpredictable and what we have learned these past 2 years, is that home is where the heart is, and ACTs home is in the hearts of every single one of you who have enabled us to continue on this journey.
                                                                                                                                                                                                                                                     Siobhan Carroll, CEO 
Do you know the signs and symptoms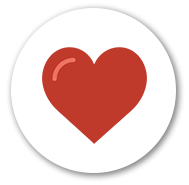 If you would like to make a donation to ACT for Meningitis, you can use the button below
or alternatively you can text "ACT" to 50300 to donate €4