Get Involved
See how you can get involved with our cause
We want your story to be in your own words. After all, it's your story. The questions that follow are a guide, but please feel free to add any additional information. Once you've sent in your story, we'll be in touch to talk about it. By sharing your story, you'll be helping us spread the word about meningitis and raising awareness.
To share your story click here
In the absence of ongoing government funding, ACT for Meningitis work closely with companies, clubs, committees, schools and childcare facilities across Ireland to raise the necessary funds required to continue saving lives through meningitis awareness and providing life changing support to anyone affected by this disease either through bereavement or living with the severe side affects of this disease. If you would like to host a fundraiser or partake in our of the annual events please contact Dawn@actformeningitis.ie or call us on 091-380058.
If you would like to volunteer at one of our upcoming events or would like to raise awareness in your area please get in touch by email actformeningitis@gmail.com or call us on 091-380058.
Do you know the signs and symptoms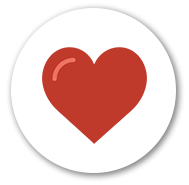 If you would like to make a donation to ACT for Meningitis, you can use the button below
or alternatively you can text "ACT" to 50300 to donate €4