So what exactly is a Firewalk you ask?
Well, it's exactly what you're thinking…you walk on fire! During this life changing experience, our superb event partner and motivational speaker Brian Moore will take you on a journey of self belief & courage as participants attend a two hour audience interactive seminar first, that teaches us how to let go of our self-imposed limitations & release our stresses and fears, and this prepares us for the fire walk.
Once dark, the fire fighters will then prepare the fire pathway outside the hotel which you will each walk across as you remember our beautiful lola and support our charity ACT for Meningitis.
Following the firewalk all participants and their friends and family are invited back inside to join us for the After Party with DJ & Finger food and a well earned drink!
To participate you must commit to a minimum fundraising target of €150 which will gain you access to the seminar, firewalk & afterparty. You will also receive a a cool TeamACT sports top, sponsorship cards and an online sponsorship page from our charity. Sign up below and our team will be in contact!
When and Where?
Date: Friday 26th April 2019
Time: Registration from 6.30pm
Location: Greenhills Hotel & Leisure Club, Limerick
Get your T-Shirt Here:
Do you know the signs and symptoms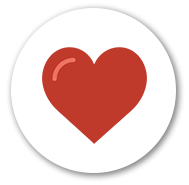 If you would like to make a donation to ACT for Meningitis, you can use the button below
or alternatively you can text "ACT" to 50300 to donate €4