Ea
monn And Roisin Hartley (Parents)
County Offaly
Son Callum Had Pneumococcal Meningitis In 2008
Aged 10 Months
This is our story. In August 2008 Eamonn, Callum and myself were staying in my mother's house in Dublin for the weekend. Callum was 10 months old and he was a bit out of sorts. I brought him to my mother's doctor and he said Callum had an ear and throat infection and also put it down to teething. So Callum was put on antibiotics. Eamonn and myself were working full time, so my mother agreed to come to our home in Offaly to mind Callum. Callum wouldn't take his bottles and anytime he took water he would vomit it back up. My mum was trying to pacify him. I only thought of it afterwards that anytime he was in the kitchen, the light from the patio door was hurting his eyes. He just kept crying.
After I got home from work on the Monday, I said I'd give it one more day to see if he would improve, but he didn't. On the Tuesday, Callum's temperature was 39 degrees and he was sleeping a lot. We were very concerned he might be dehydrated, so we took Callum to Mullingar General Hospital where he was kept in overnight. The next morning they were very concerned about Callum as he was very lifeless, so they did a lumbar puncture. I had been in the hospital overnight, so I headed home for a rest while we were waiting on the results and Eamonn took over. I was barely on the way home and Eamonn rang me crying down the phone. Callum had pneumococcal meningitis. I don't know why I never thought of meningitis even when the doctors had done the lumbar puncture.
Callum didn't have a rash. Doctors told us afterwards that we were very lucky, as if they hadn't done the lumbar puncture and started the medication that afternoon we would have lost Callum. It was that close. Callum spend over 4 weeks in hospital and we were told he could be brain damaged, he could have problems with his hearing or vision and he might have learning difficulties. Now 6 years on, we have a healthy beautiful boy with no side effects. He loves playing football, basketball and annoying his little sister Layla Rose. We will find it hard to talk about what happened Callum, but we know how lucky we are to have him.
Do you know the signs and symptoms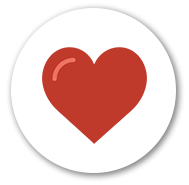 If you would like to make a donation to ACT for Meningitis, you can use the button below
or alternatively you can text "ACT" to 50300 to donate €4